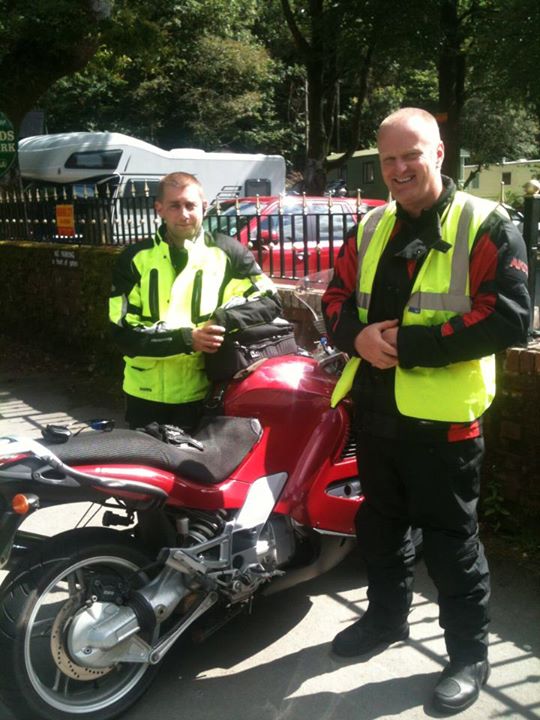 1st Class Advanced Course
This is Gareth & Andrew taking a break at Devil's Bridge on the last day of their Four Day Advanced Course.
Just waiting now for a date to be set for their RoSPA Advanced Test. (The Examiner set to do the test is away on holiday).
Both Gareth & Andrew proved themselves to be very competent and safe riders on their BMW K1200 RS bikes.
Well done, and looking forward to a 1st Class test result. From: http://www.facebook.com/pages/p/195837770466074