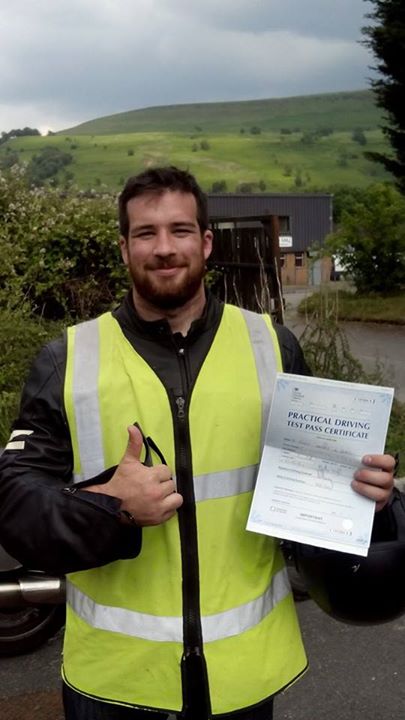 A First Time Pass for Owen.
Mod 2 in Merthyr today and Owen passed with just 2 minor faults.
He came to us just to do his cbt but we gave him a go on the 600 at the end and he was bitten by the bug!
Just three training days later and both tests passed first time.
So I just gave him a go around the school on my bike, with a big smile on his face!
So now what have we started! From: http://ift.tt/1hd7ojD