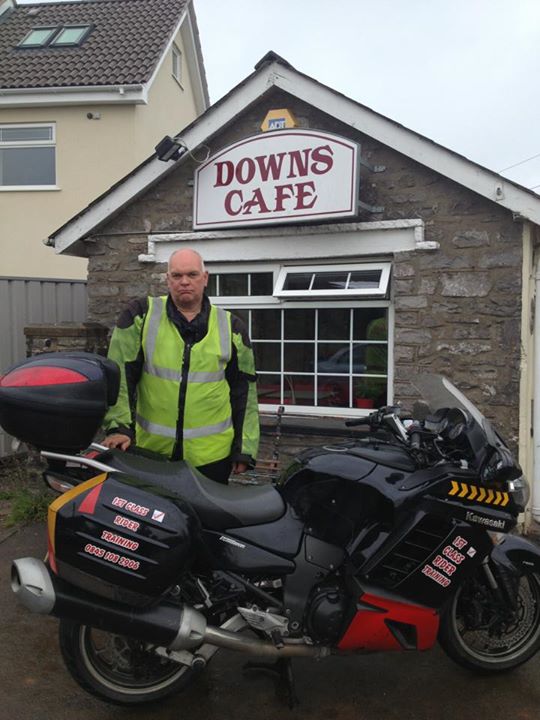 A Sad Face….
I heard today that The Downs Cafe, better known as 'Norms' is set to close at the end of next month. Norm has run the cafe, always a favourite for bikers, for over 30yrs.
I was a bobby on the beat in Cowbridge when he took over and we used to call in on all the Police driving & riding courses. When I transferred onto Traffic as a Motorcyclist in the early 80s it seemed that each patrol bike had a homing device for Norms and I must say that during the winter months Norm saved my life a few times, keeping me fed to keep out the cold!
Anyone who has trained with 1st Class would have been taken there as part of the training. Norm has always supported us in what we did, hosting the Police Bikesafe Courses for us and even converting one of his outbuildings into a classroom for us to deliver the 1st Class Advanced Course.
This really is the end of an era and the cafe is set to be converted into a residential bungalow. I just hope that the new residents won't be too upset when a load of 1st Class Riders turn up, knocking on their door for breakfast.
Good luck with your new venture Norm. Cheers for the past 30yrs. From: http://www.facebook.com/pages/p/195837770466074