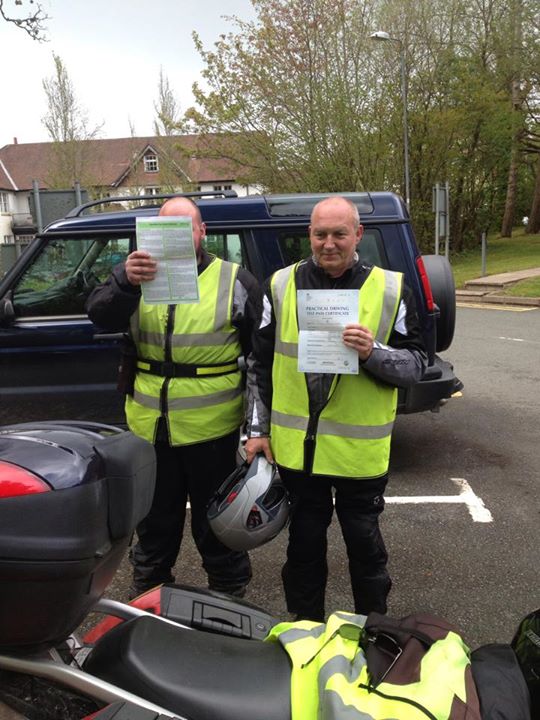 A smashing day!
Here is student J who is hiding his face & Colin who isn't scared to show his, in spite of his evil deed yesterday.
Both in Llandrindod for their Mod 2 tests. On the independent ride both happened to miss the signs and by coincidence both ended up trying to do a U turn on some farmer's gravel driveway (whilst the examiner waited back up the road – out of sight!). J fearing the gravel, got off and pushed the bike around and returned to the test route but later an incorrect signal at a roundabout meant that he didn't pass.
Colin took the same wrong turn and tried to ride a U turn on the gravel. Dropped the bike and smashed the mirror. Picking it up and carrying on as though nothing had happened. He rejoined the examiner and went on to pass with just three minor faults!!!! (And a bill for a new mirror).
J was gutted as he only had two faults but one classed as a serious meant it was the end for him.
I hope Colin isn't superstitious! From: http://ift.tt/1hd7ojD
Related posts: