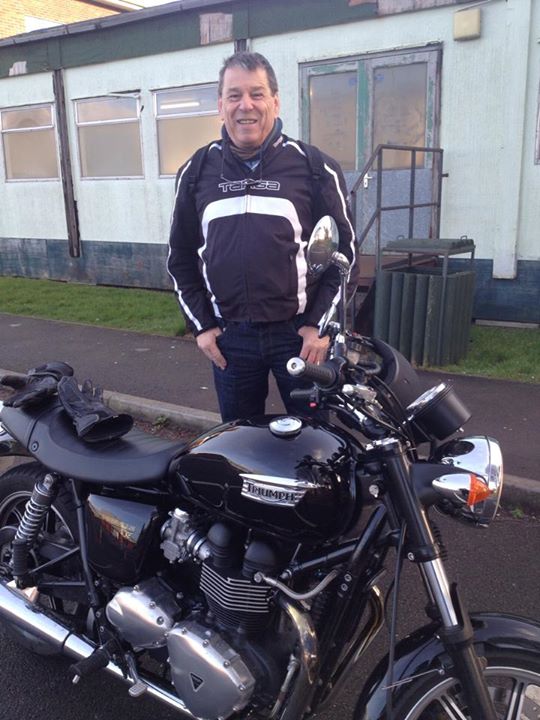 A Welcome Visitor.
This is why we do it. Roger passed his test with us not too long ago and called in on his pride & joy, Triumph Bonneville SE. A lovely bike.
He wishes he'd passed his test years ago and is loving every mile on two wheels. Planning a trip to ride in Texas later this year.
He also wants to do our 3 Countries Advanced Course…. But so does his Son and they are arguing about who should get the time off work in the family business to do it.
So why not close for a couple of days and both do it!
He really is proving that its the only way to travel. From: http://ift.tt/1hd7ojD