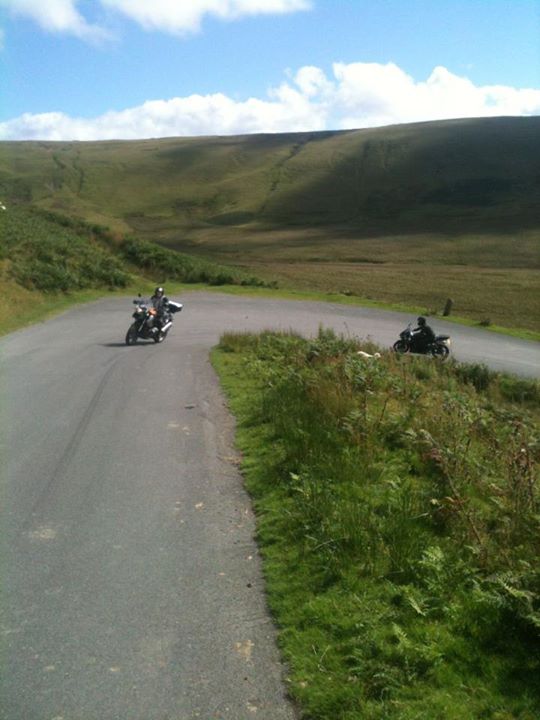 Advanced Course. Last Day.
Father & Son, Ade and Mike negotiating the hairpin climb in the Élan Valley on the last day of their advanced course today.
Covering over 160 miles today taking in some of the most challenging roads, including a walk around what one of my students once called 'Grim Reaper Bend', to analyse the make up of the bend.
A good ride by them both today in some stormy conditions. From: http://www.facebook.com/pages/p/195837770466074