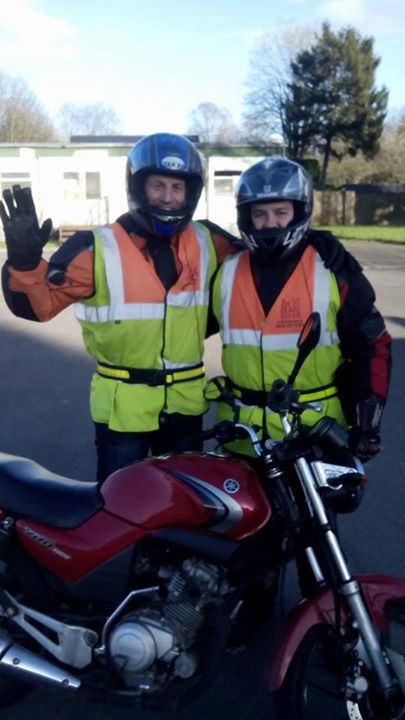 All smiles in spite of the cold.
CBT today for Jonathan & Kyle. Kyle is renewing his cbt to continue riding his CBF 125 before taking his Direct Access in the Summer when he reaches 24.
Jonathan at 52 is catching up on all the years he's missed on 2 wheels. He has just bought a 1970s Lambretta GP 125 in glorious bright red and he can't wait to get it out on the road.
I think they both enjoyed the day, as Jonathan was leaving he uttered that imortal phrase….. "I'll be back"!
Nice one. Another two 1st Class Riders out on the road. From: http://ift.tt/1hd7ojD