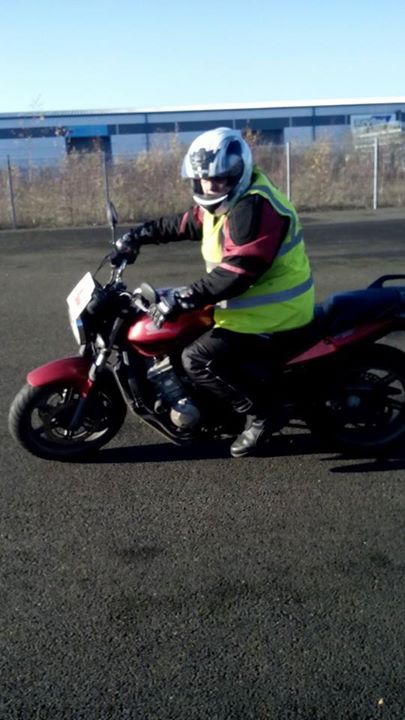 And now it's Ian's turn.
Ian on his Step Up day today. His first time on the 600 and practising for his Mod 1 test, at the test centre in Newport.
Being able to book the test site for practice sessions is such a benefit for our students and is great preparation for the forthcoming test.
Well done Ian, passing his mock test with ease. Now we've just got to do it for the real one. From: http://ift.tt/1hd7ojD