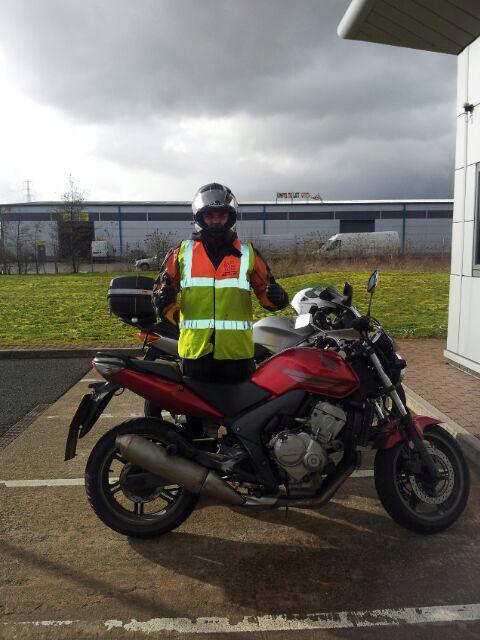 "And so they came to pass"…
Another two great first time passes for our students today on their Mod 1 tests. Pictured here is Richard who rode the big bike for the first time only yesterday.
Well done also to Matthew who passed earlier in the day but couldn't hang around for a photo. Well done both.
Ready for the Mod 2 now. From: http://ift.tt/1hd7ojD