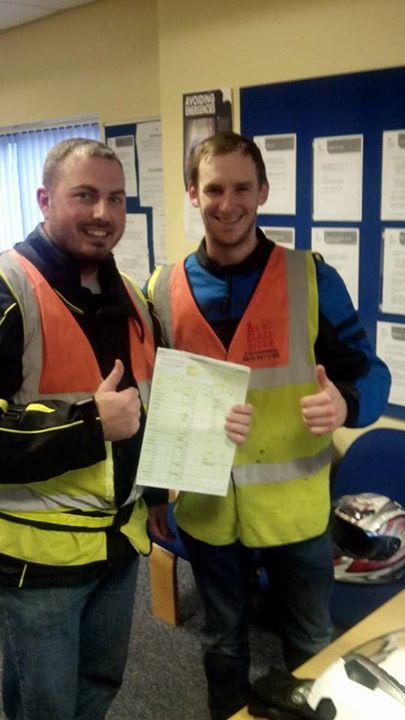 And so they came to pass.
Well done to Mod 1 first timers, Ian & Alun, passing with ease at their first attempt.
Two capable and confident riders who have been gaining experience on their own 125s since doing their cbt. This counts in their favour and they made the step up to the 600 with no problems.
Congratulations both. From: http://ift.tt/1hd7ojD