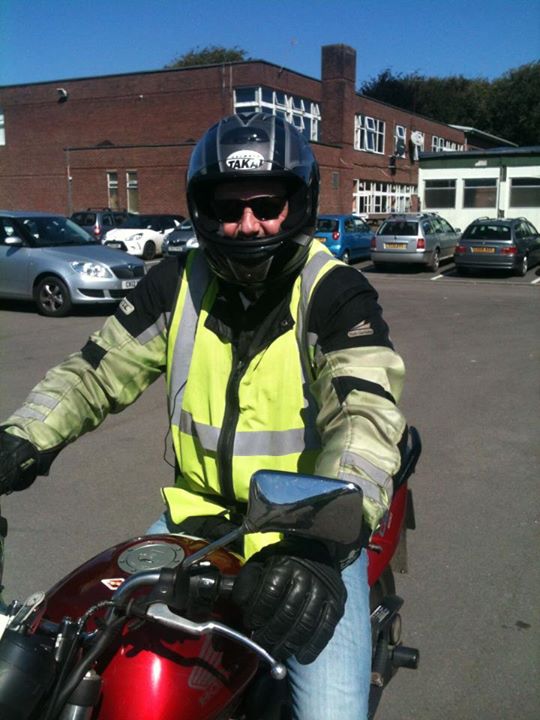 Back to Biking.
Here is Chris who travelled from London for a back to biking day at 1st Class Rider Training.
Chris had a great day and took to riding our 600cc Honda easily, after a long break from riding.
Chris said, "I thought you'd have me tootling about in the yard, but we've been over the mountains and had me doing 60 down the Heads of the Valley road….. I need to lie down".
Well done to Chris who is now in the market for a bike. From: http://www.facebook.com/pages/p/195837770466074