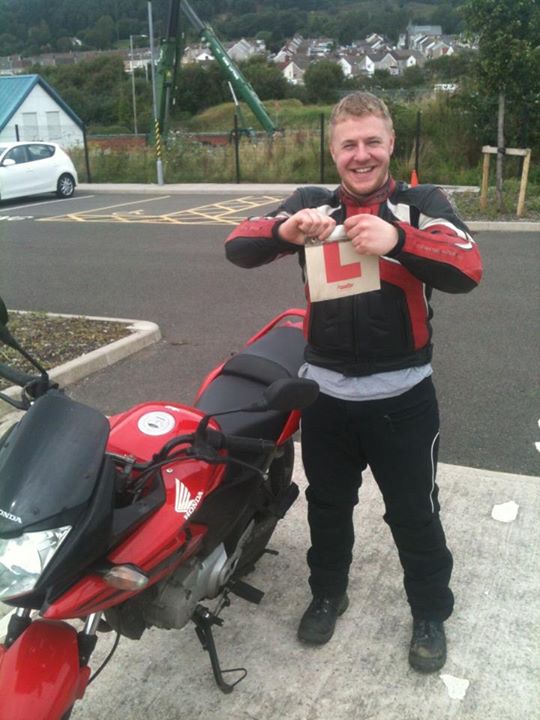 Beating the Changes.
Congratulations to Rory who passed his Module 2 bike test on his 125, in Swansea today.
He now has a full but restricted bike licence and can ride any bike up to 33bhp.
After the changes coming into force in January this test/licence option won't be available to riders of his age.
He's on the road and ripping up his L plates.
If you want to do the same then give us a call. From: http://www.facebook.com/pages/p/195837770466074