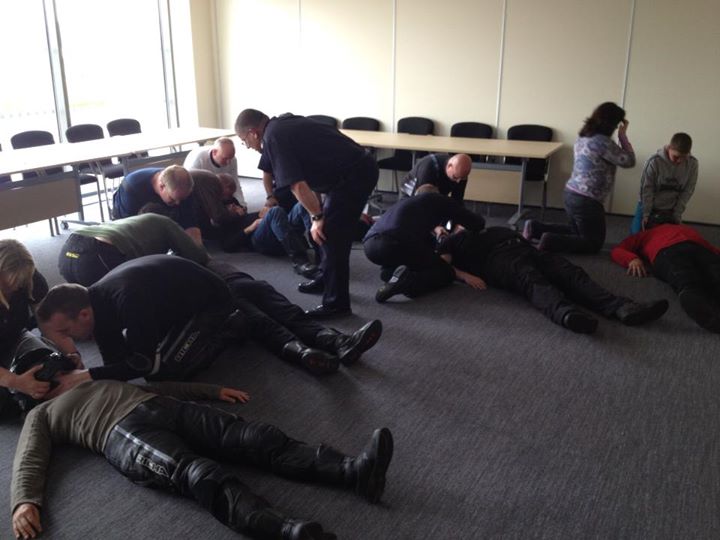 Biker Down Ride Out.
Our monthly rideout today took us to Llandrindod Wells Fire Station where a specially arranged Biker Down Course was put on for us.
This is a must do course for any biker. Facts about bike crashes, emergency First Aid, including practical demonstrations on how to remove a casualty's motorcycle helmet. And then a presentation on Visibility and Conspicuity which was excellent.
Big thanks to Road Safety & Fire Service Staff, Alyson, Marty & Dave who made this a very valuable experience.
Great stuff. Do it! From: http://www.facebook.com/pages/p/195837770466074