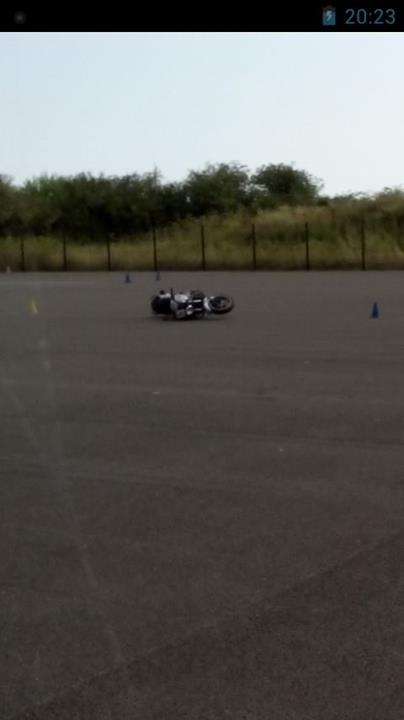 "Brake! Brake! Brake! Break! Broke! Broken!
You see the strangest things at your driving test centre!
Thankfully this wasnt one of ours, but we mustn't laugh.
On our travels to Mid Wales for tests today, just before the test our student 'J' grabbed the front brake going into a mini roundabout and down went the bike, on its left side. One clutch lever broken!
A quick visit to the test centre and we were able to swap test candidates, to give us time to sort out the bike. Matt stepping forward to take the test.
Managing to source a clutch lever at the most obscure of places we fixed the bike.
Matt passed the replacement test and we were able to get in some riding before Js test.
On the way to the test centre for the test, going downhill turning right J grabbed the front brake and down went the bike! On the right this time so one brake lever broken.
A replacement was fitted but by now we had gone over the test time and the test was cancelled.
So all that remained was a long ride home for J. ( and a pocket full of scrap metal).
Be careful how you use that front brake! From: http://ift.tt/1hd7ojD