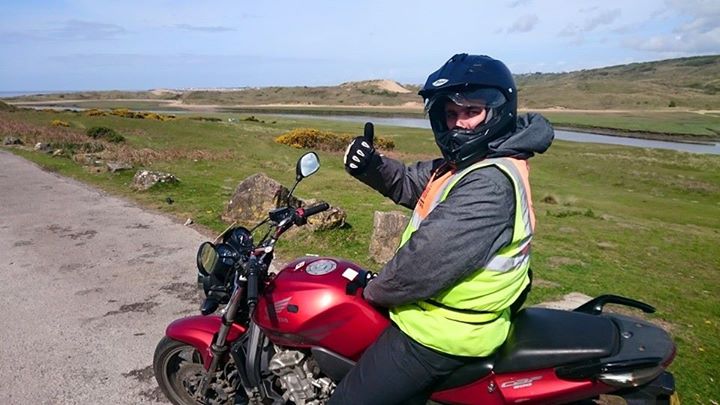 Cbt with a difference today.
This is Lee who has done a few CBTs with us over the years. Came back to renew it again today.
So I put him on the 600 and we went siteseeing. An extended road ride took us on a sunny trip to Ogmore By Sea.
He's got the bug for the Big Bike now!
He's away to get his theory test done this time. Nice one. From: http://ift.tt/1hd7ojD