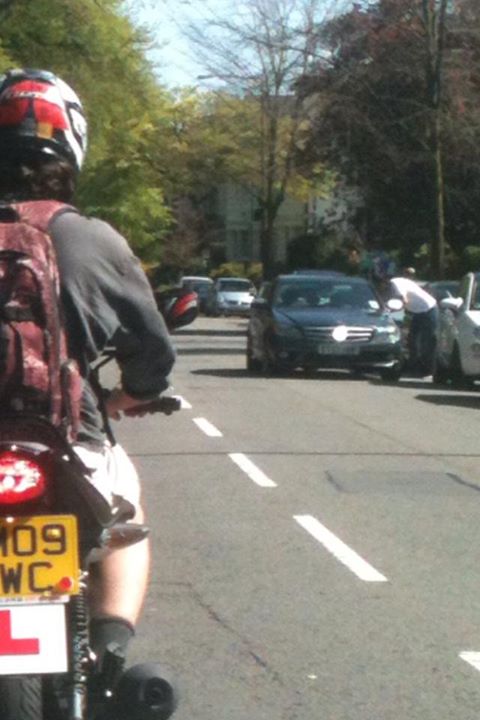 Cool or Bonkers?
Saw this in Cardiff.
No Gloves, just a pair of shorts and trainers. Cool or Bonkers? I've cropped the photo to hide his embarrassment.
It's so important to wear appropriate gear when you are riding. If he came off, the first thing he would do is put his hands out to break his fall. At 30mph your hand would be down to the bone in just a second!
Bonkers I say. From: http://www.facebook.com/pages/p/195837770466074