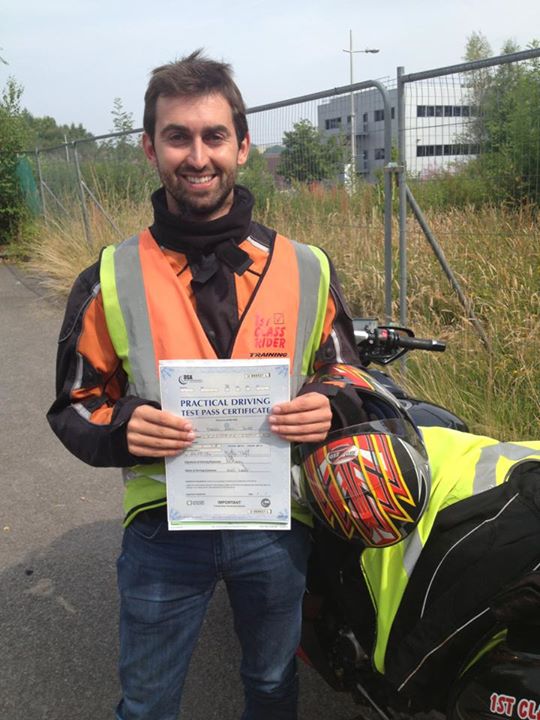 Dan is flying high.
Congratulations to Dan who passed his big bike test in Merthyr today, at his first attempt. With just 1 minor fault recorded this is a great result.
Dan's first test booked in Swansea a few weeks ago didn't go ahead due to the seriously bad weather conditions (high winds and flooding) so was rescheduled for today.
Now get this, today the bike examiner was following in a car as he said the bike was too hot!!! "No air conditioning"!!
Dan, perhaps you can explain about adverse weather conditions…… Well done. From: http://www.facebook.com/pages/p/195837770466074