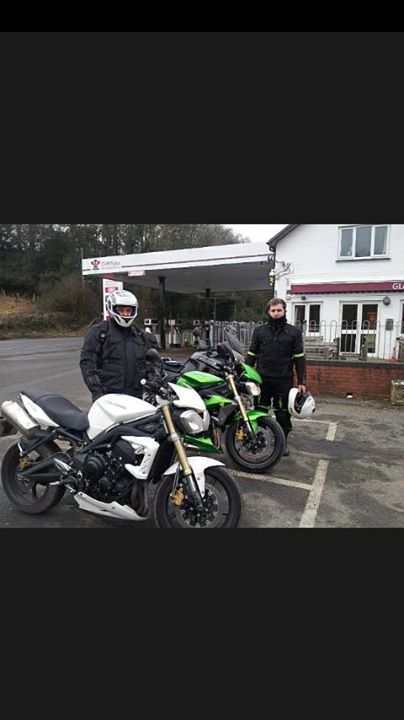 Free Training! It's a Triumph.
As part of our Council funded motorcycle training scheme here is James & his Uncle Geoff enjoying a break on their free day, both riding Triumphs.
Both James & Geoff use their bikes for commuting and found the training (with one of our Police trained Instructors) "excellent".
We have provided training for almost 20 riders so far on a variety of bikes and the funding for the scheme ends in March so if you want to see if we can fit you in, then don't hang about.
Text me on 07545567273. From: http://ift.tt/1hd7ojD