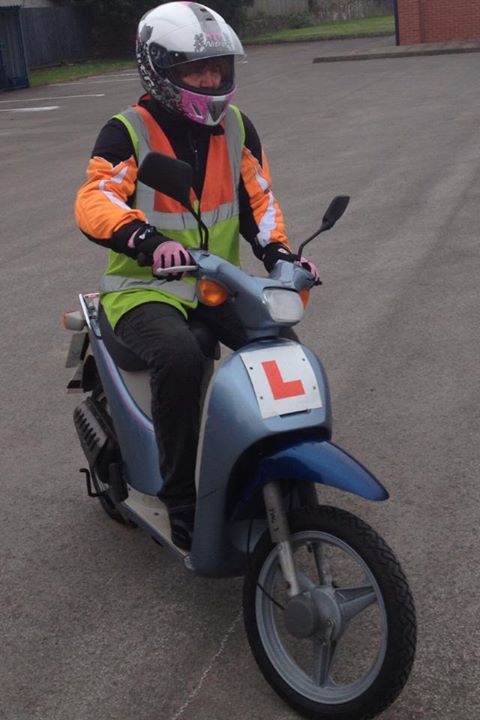 Girl Power.
I want a pair of pink gloves….
Here is Karen showing good skills on the figure of 8 exercise on her CBT today. Took to the Scooter with ease.
First time on a bike and even managed to get around Culverhouse Cross roundabout, not just once but twice! (We had to get to McDonald's the other side)!
Well done to her. Enjoy it. From: http://www.facebook.com/pages/p/195837770466074