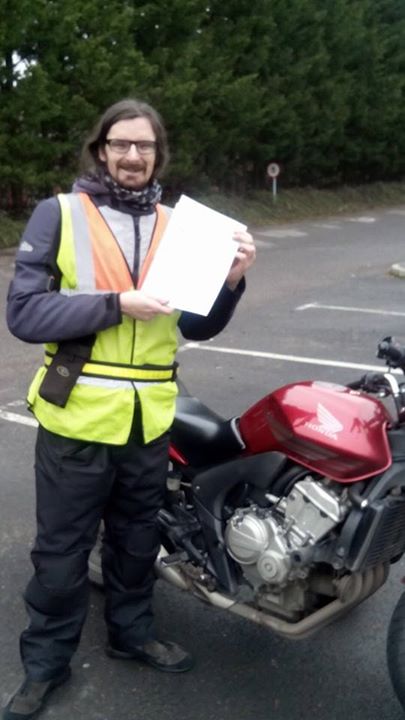 Got there in the end!
Adam started his training with another school some time ago but never completed the final test, so everything expired leaving him having to renew his cbt & theory test again and start the training all over again.
He came to us this time around passing his Mod 1 recently and has finally passed his Mod 2 test in Merthy this afternoon with just a couple of minor faults recorded.
It's been a long time coming Adam but well done & enjoy your success! From: http://ift.tt/1hd7ojD