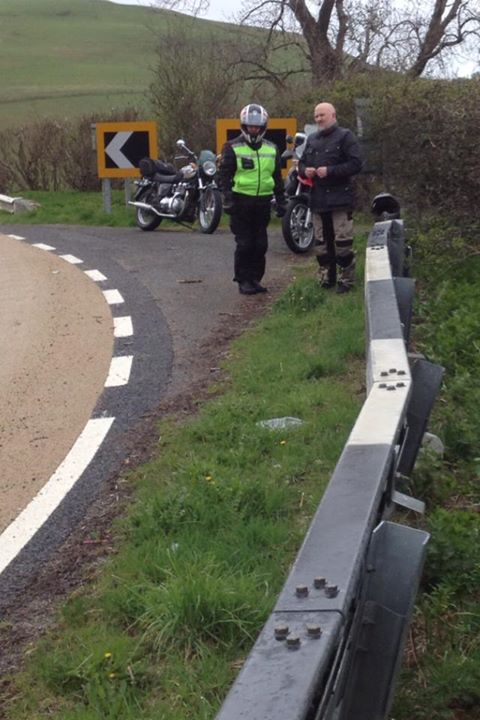 "Grim Reaper Bend"
Day four of our 4 Day Advanced course sees Ian & Peter discussing a notorious bend in Mid Wales. Nicknamed Grim Reaper Bend by one of our students it has been the scene of many (far too many) bike crashes over the years.
Still littered with bike debris, visible in the picture.
We walk the bend and analyse the layout before riding it to see why so many bikers have found this bend to be a challenge.
We all got around it safely. From: http://www.facebook.com/pages/p/195837770466074