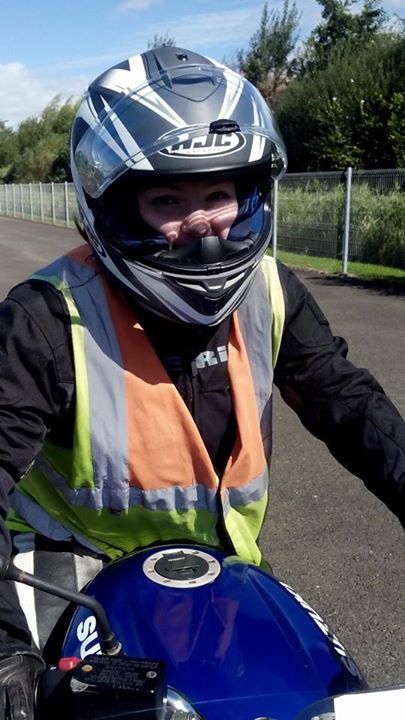 Grinning like a Cheshire Cat!
Well, Caerphilly actually.
This is Cat on her step up day today, moving up from the 125 that she's been riding since her cbt to the 500 for her A2 training.
A practice session at the test centre in Newport showed her exactly what is required for the Mod 1 test. Lots of positive smiles from her and massive improvements continued through the day.
A fab ride home along the coast road topped off the day. Well Done Cat! From: http://ift.tt/1hd7ojD