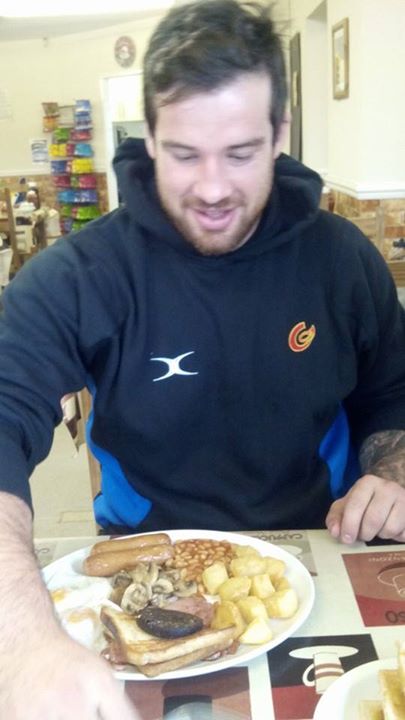 He rode like a Dragon….
Soaring above the Ospreys. No Blues for him today!
This is Owen taking some fuel on board in The Village Farm Diner in Pyle, on his way to Mod 1 test success in Swansea today.
Passing on his first attempt, with just 2 minor faults recorded for not quite getting up to speed.
I'm not surprised after eating all that!
I, on the other hand had the healthy option of fresh air on a bed of steam….. From: http://ift.tt/1hd7ojD