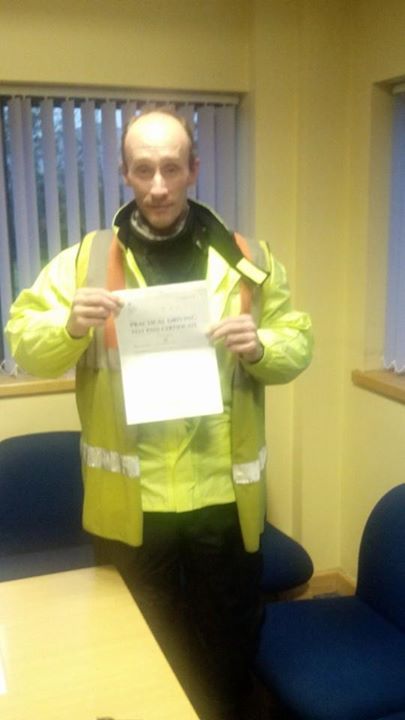 Headline News for the Paper Boy!
Tony makes a change from his job of driving his 18 wheeler HGV delivering the Daily Mail to just two wheels to pass his Mod 2 bike test at his first attempt today.
From delivering the news to being the news!
A great result for him and now he has a list of biker tea stops to add to his truck stop list.
Well done. From: http://ift.tt/1hd7ojD