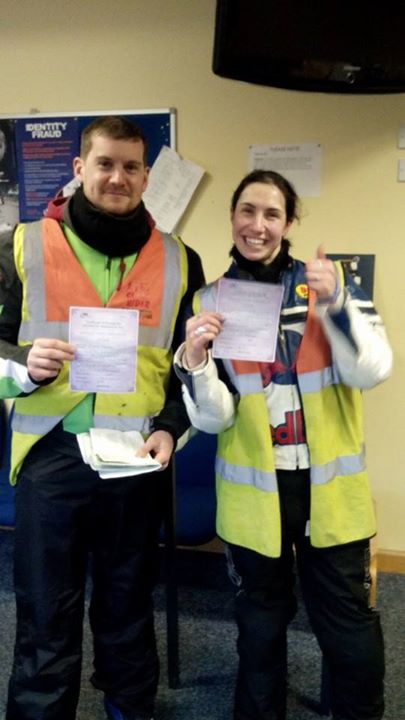 Here's the LemSip Twins!
Well done to Phil & Carli who both passed their Mod 1 tests in Newport today, dosed up all day on LemSip.
Phil kept his cool picking up just one minor fault and a big well done to Carli who overcame her own hurdles to do this.
Great results for them both. From: http://ift.tt/1hd7ojD