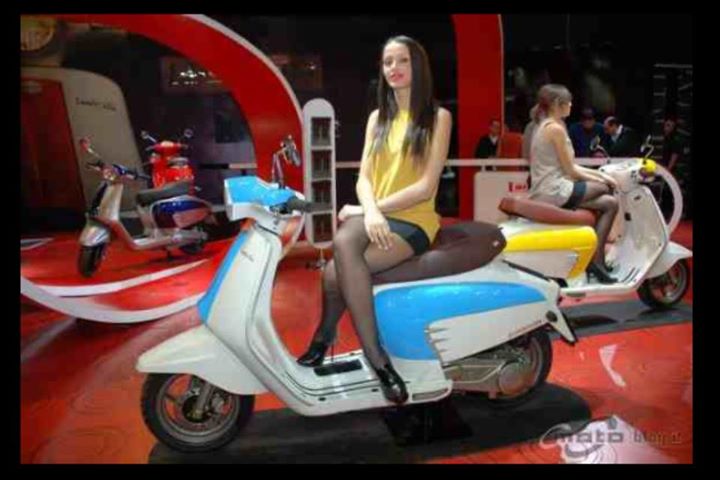 He's got one of these at home!
I think he means the Scooter!
Nik who is with us today on a back to biking course has an old Lambretta at home which he last rode years ago.
But he is getting a 650 bike this Spring so is on a one to one refresher day today.
Being the baby boy in my family, and growing up in the Sixties, all my elder brothers had Scooters. Original Lambrettas & Vespas.
They also had winkle picker shoes & a bootlace tie to go with them. But the less said about that the better.
No matter what you ride, its the only way to travel. But be careful out there.
Wales has seen an horrendous Easter (and the holiday isn't over yet!) with five bikers killed in Wales this weekend. Make sure you stay safe. From: http://ift.tt/1hd7ojD