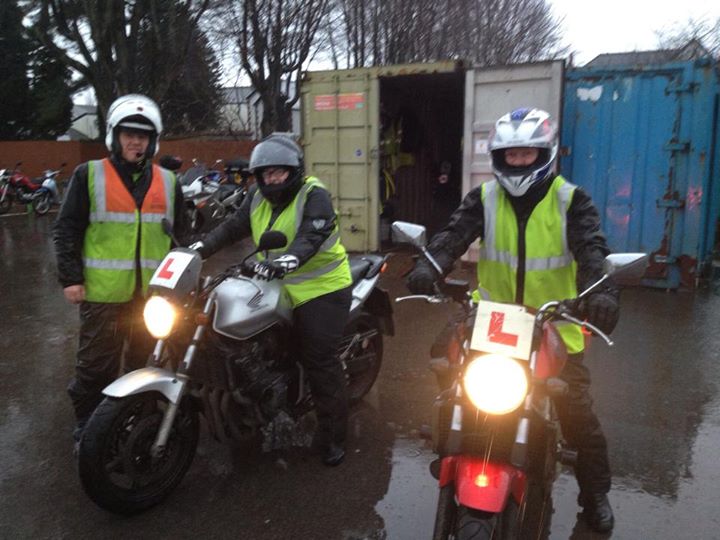 I don't care what the weatherman says….
As the song goes, you won't find me complaining. (Because I'm going back in the classroom. Jeff prepares Mikaela & Ivor for their Step Up Day, moving up from their 125s to the 600s.
Both keen to get going. Both are members of the Dragon Bikers Forum which you can find online, and maybe follow their exploits.
In the meantime they are heading out on the road to find a warm and dry Biker's Cafe somewhere! From: http://ift.tt/1hd7ojD