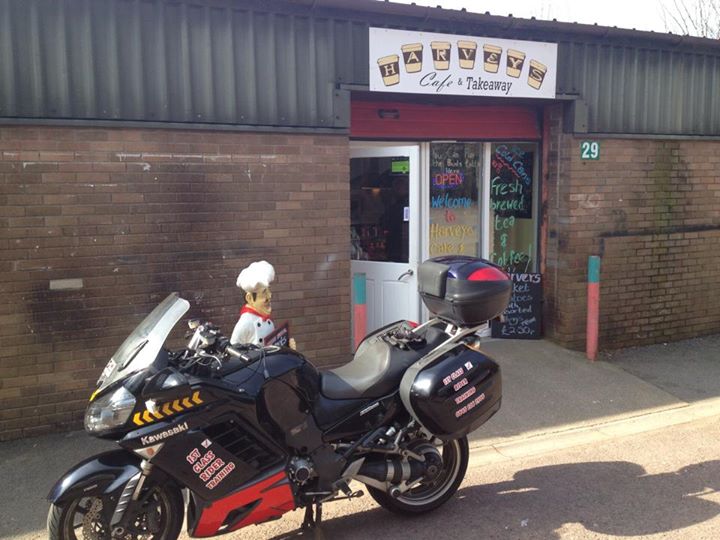 In the Interests of Market Research.
Today I visited 'HARVEY'S' Cafe at Britannia Industrial Estate which will be our feeding place for the Classroom Based Theory Day at the start of our 3 Countries Advanced Course.
They have agreed to open up for us on a Sunday when our course starts on the 6th of April. So big thanks to the owners.
The road ride session of the course commences on the 23rd of April.
If you want to join us you still can.
Visit, http://ift.tt/1nmU4z6 for details.
Look, Harvey's even provided a little bloke in a white suit to look after my bike. Lovely!! From: http://ift.tt/1hd7ojD
Related posts: