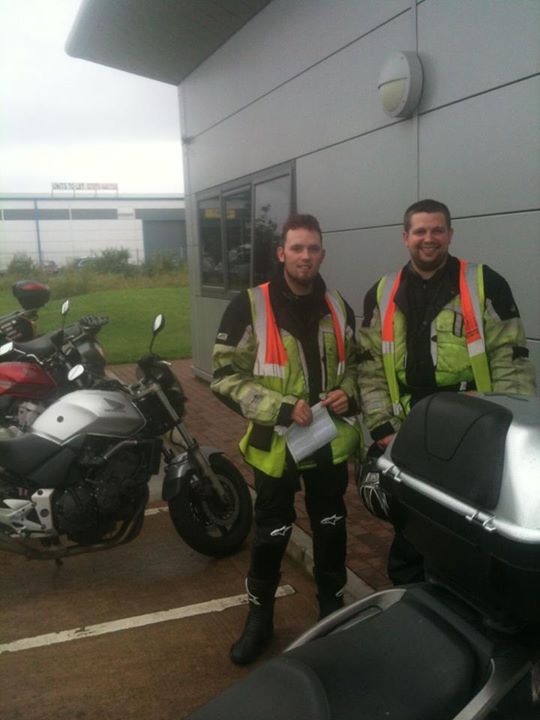 Independence Day! Freedom Day!
Here is Ben & Paul all smiles today after both getting their full bike licence., and both gaining their Independence and freedom of the road. Paul passing his Module 2 today in Newport at his first attempt, with just a couple of rider faults. Well done to him.
Ben showed nerves of steel passing his Mod 1 at the first attempt and then immediately progressing straight out on the road to pass his Mod 2 test.
Ben did it all in just 3 days so well done to him.
Full bike licence, first time, 1st Class! From: http://www.facebook.com/pages/p/195837770466074