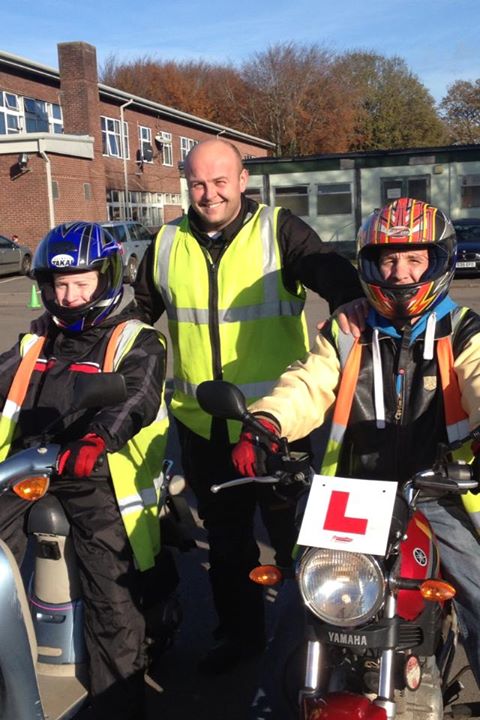 It's not as warms as it looks!
Our new Instructor Russ takes the cbt today with Jonathan on the scooter and Michael on the 125.
Both novices who handled the cold well, and worked at taking on the new skills needed to ride safely on the road. Michael is a Kick Boxing Champ so there was no queuing for us in McDonalds!!!
Well done to all today. From: http://www.facebook.com/pages/p/195837770466074