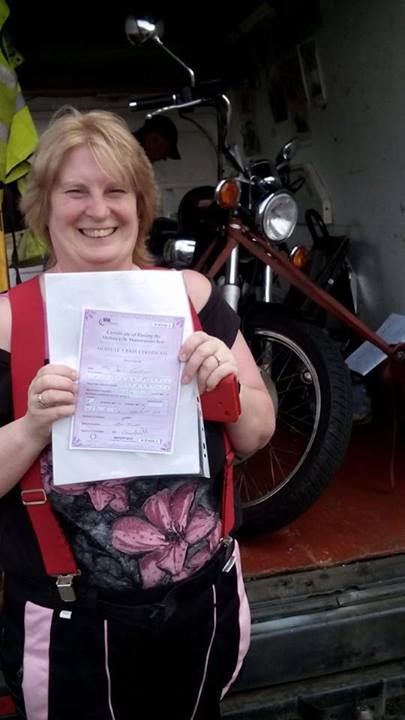 Its Purple – to match the bike (alnost!)
Well done to Dawn who passed her Mod 1 test in Newport today on her own Virago 535.
A great result for her, holding her test nerves together and coming away with a clean sheet.
This is well deserved for Dawn who first attempted to beat the law changes two years ago but for various reasons it was since put on hold.
More than ready for the Mod 2 now.
Well done. From: http://ift.tt/1hd7ojD