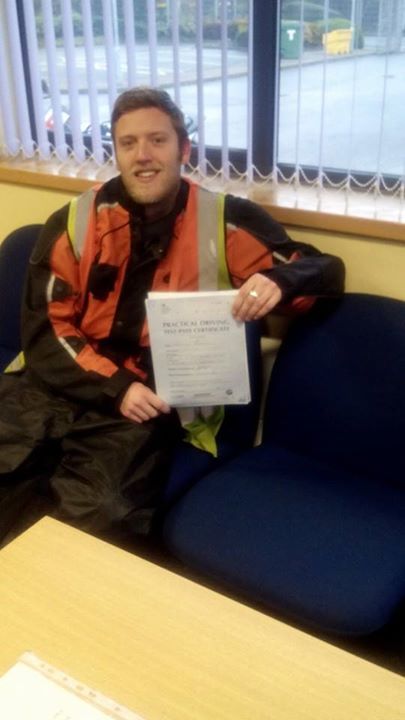 Just Chilling….
A very relaxed looking Matt showing off his pass certificate from his Mod 2 test in Newport today.
Either he's very relaxed or his legs have just buckled under the pressure of test nerves!
Well done Matt, passing with just 2 minor faults and in some really wet & gloomy weather conditions too.
Nice one. From: http://ift.tt/1hd7ojD
Related posts: