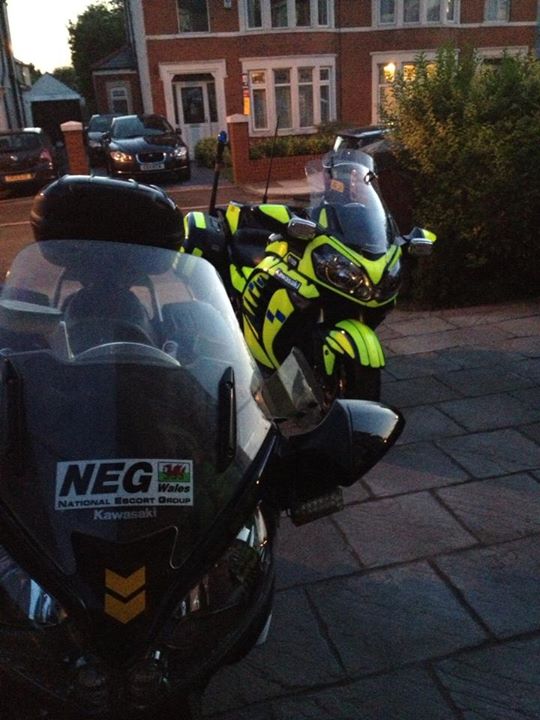 Look what I found on my driveway.
Someone brought the new Police Spec Kawasaki GTR 1400 for a visit. Coming to a rear view mirror near you??
It's on Demo so doesn't actually have the word 'Police' on it but it is fully kitted out & operational on the streets of South Wales.
Whilst the rider was in my house eating all my cake I was out seeing if any of the bits on his bike would fit mine!! From: http://www.facebook.com/pages/p/195837770466074