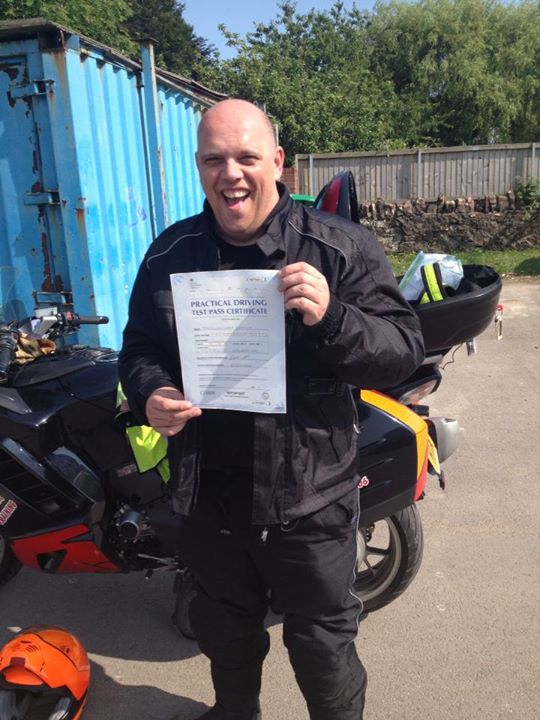 Look what I've got!!!!
Well done to Jon for passing his Mod 2 test at his first attempt today. Jon started training with us some time ago, having to fit his sessions in between trips from his home in Belfast.
With no Direct Access scheme in Ireland he chose us for his training. Passing his Mod 1 yesterday and his Mod 2 test today.
He's a big character & now with a big smile, and a big bike licence to match.
Congratulations. From: http://www.facebook.com/pages/p/195837770466074