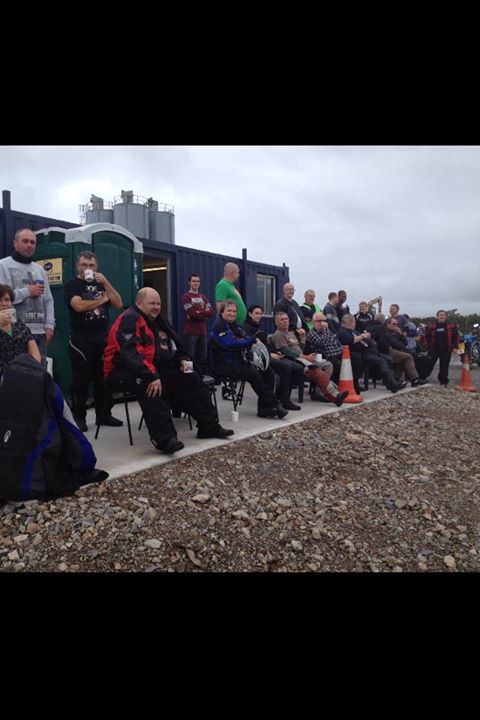 Mock Mod 1 Charity Day.
We joined together today with Welshbiker's Forum members & Bridgend Motorcycle Training at their Bridgend Training site for a fun day putting members through a Mock Module 1 test. The picture shows the Jury that you had to face in "The Seat of Shame" if you messed it up.
Well done to Tom who was the only one who managed to pass!!
But we raised £110 for charity which will be split half & half between our chosen charity, NSPCC & Blood Bikes.
Thanks to all those that took part and supported the day, travelling from as far afield as Swindon to take part. From: http://www.facebook.com/pages/p/195837770466074