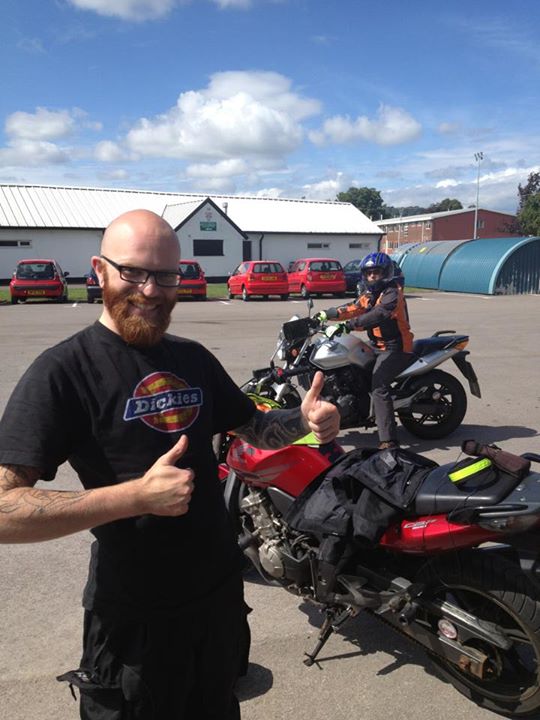 Money Well Spent.
Those are Michal's words not mine. After passing his Mod 1 test with us today, gaining a clean sheet. The examiner called it a text book ride.
Michal had previously trained and failed with another training school (twice) so decided to give us a go.
Why don't you decide, like Michal, if it was money well spent.
Well done. Mod 2 to come.
Pictured in the background is Karl who is training for his test next week. From: http://www.facebook.com/pages/p/195837770466074