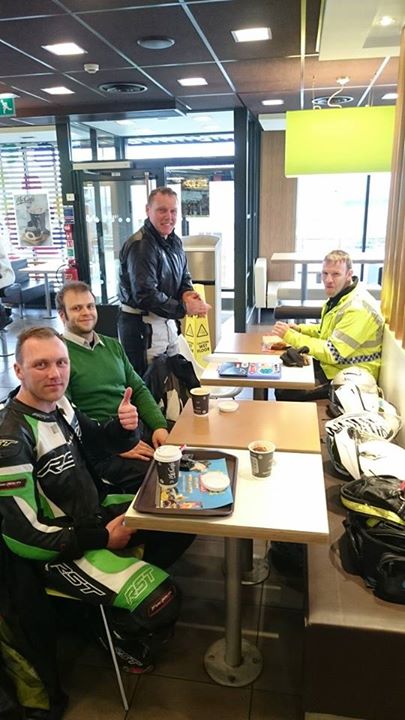 More Free Training.
Another McDebrief at the end of their free training day. Funded by the Welsh Assembly, Cardiff & The Vale of Glamorgan Councils.
Dave (not in for the picture)Julian, Jon, and Greg pictured with Instructor Jeff.
Training given on all aspects of motorcycle safety. Using Bus Lanes, SMIDSYs, observation skills and lots more.
We still have 1 vacancy for tomorrow (at the moment) Text me to book a space on this great free scheme. 07545567273.
It's free. From: http://ift.tt/1hd7ojD