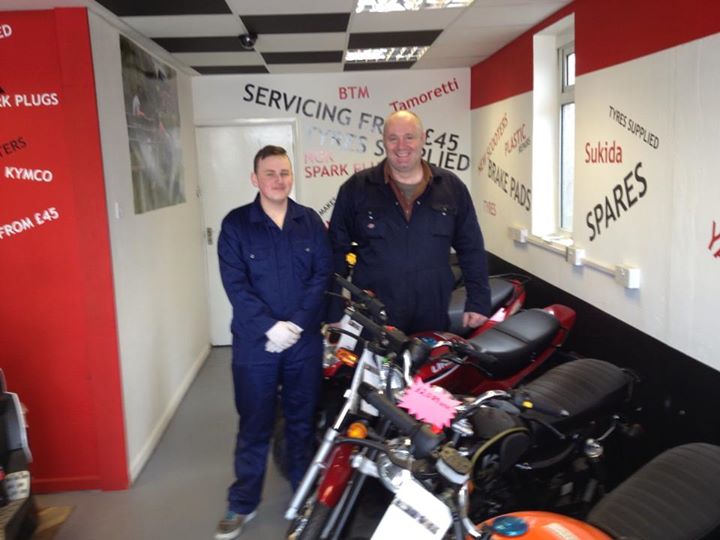 Mr Scooter.
At 1st Class we have teamed up with Cardiff's latest Scooter outlet. Mark, also known as Mr Scooter and his assistant Tom will help you choose if you want a new scoot but also have a large workshop, and the knowledge to keep your old one on the road.
Soon our students will be training on a brand new Mr Scooter machine.
Please support Mark who has opened up at a very challenging time for the bike industry and we hope that working together we can provide a complete package to get you on the road.
Mr Scooter can be found at 175 Cowbridge Road West just a few yards from Ely Police Station. Pay him a visit. From: http://www.facebook.com/pages/p/195837770466074