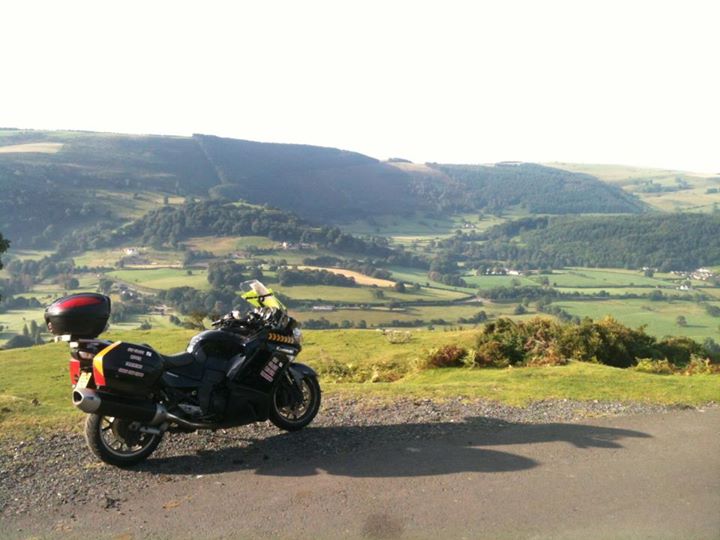 National Escort Group – Wales.
Early this year I joined the NEG Wales, Motorcycle Escort Group involved in Marshalling Cycle Road Events.
Whilst my previous Police riding experience stood me in good stead to join the group it is the mentoring that you get from the experienced members of the group that proved invaluable. Big thanks to them.
This picture was taking at an event on the weekend, Etappe Cymru which was based on roads around Llangollen.
The backdrop here is the early morning Sun coming up across the Dee Valley and is taken from Panorama Walk overlooking the town.
Thanks to the NEG… They even let me ride up the mountains on my own now…. From: http://www.facebook.com/pages/p/195837770466074