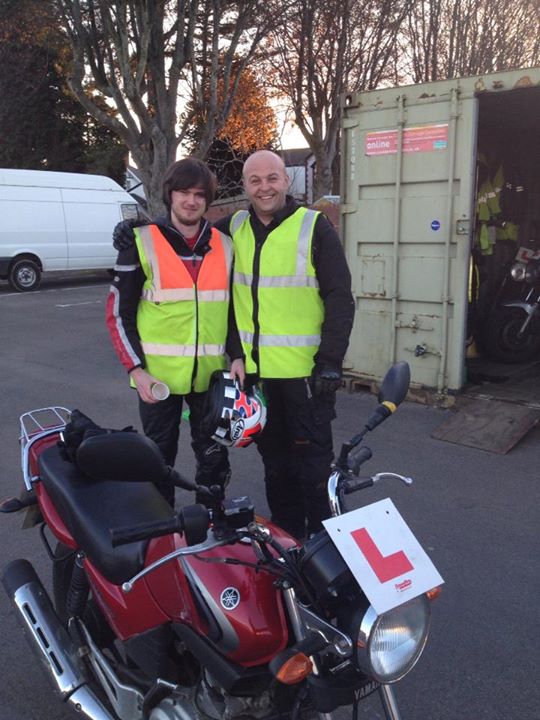 No need for knee down!
This is Huw on his cbt today. Huw is an accomplished track racer but now wants to ride on the road.
On race day he is more accustomed to having a slim leggy blonde in lycra hot pants holding an umbrella over him to keep him cool before the race starts…. Today he gets a Cwtch off Russel!!
A good day all round as Russel also had his DSA assessment whilst he did the cbt today so well done all. From: http://www.facebook.com/pages/p/195837770466074