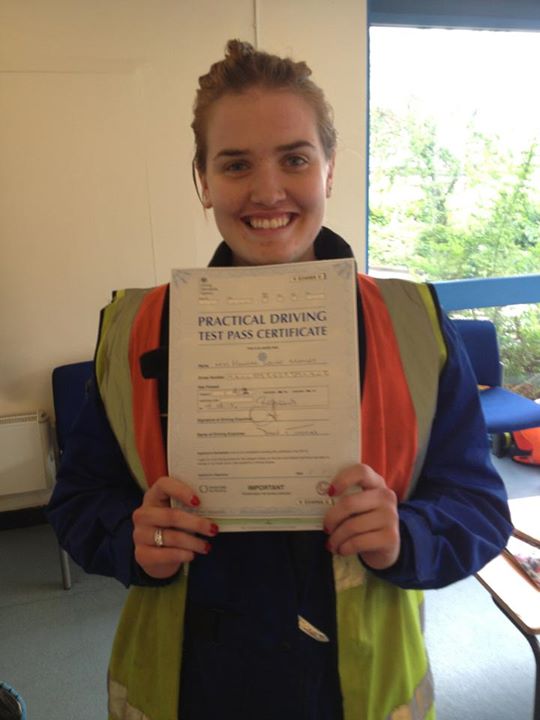 Now that's a smile…..
A smile that says Hannah has just passed her A2 bike test. At 20 Hannah trained on our 500cc bike to gain her full A2 licence. Passing her Mod 2 test at her first attempt.
Torrential rain in Bridgend all day couldn't dampen her spirits as she kept her cool to pass with just a couple of minor faults.
A great result. From: http://www.facebook.com/pages/p/195837770466074