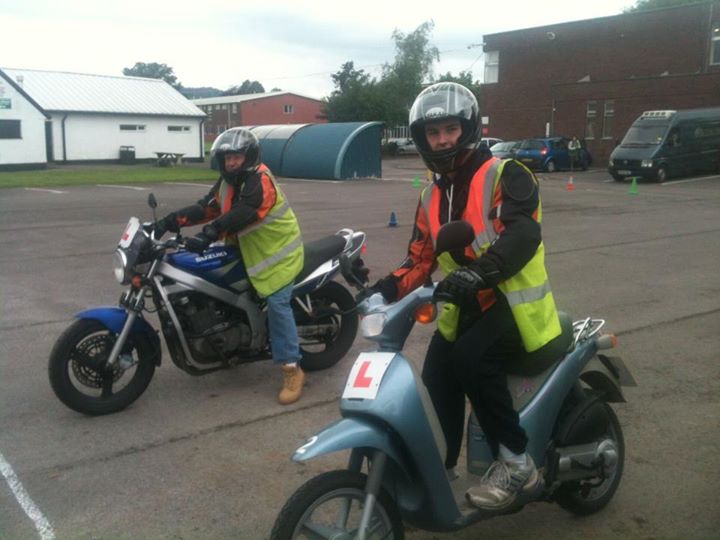 Ok, Don't Rub it in!
Pictured here on their CBT today is Kieran on the scooter and Tony on the Suzuki. Kieran at 16 is a complete novice but showed great knowledge and good skills. Tony, who already rides in Dubai came to do his Cbt and direct access.
When I asked him how often he rides in Dubai he said, "a few times a week…. If its COOL enough"!
Cool enough!!! Don't rub it in. I'm still drying out from my last soaking. He then added that it didn't rain in Dubai at all last year!
Some people eh! Anyway I took him to MacDonalds at Pontprennau and it absolutely chucked it down with rain, bouncing off the road. We all got soaked.
Welcome to Wales!
Well done to both for completing the Cbt is such challenging conditions. From: http://www.facebook.com/pages/p/195837770466074