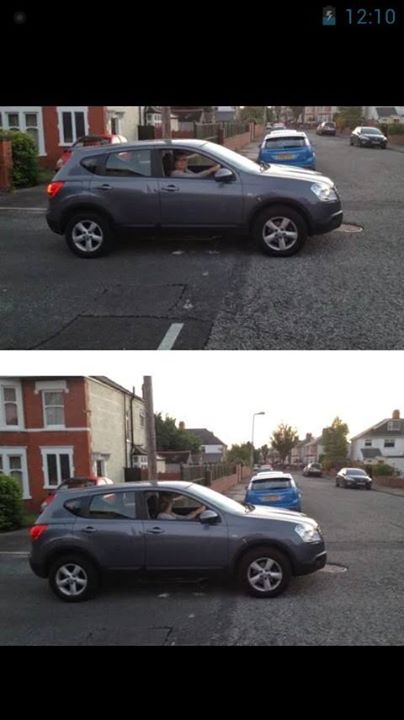 So who's pulling out???
In the top picture, the driver is looking at you and her brake lights are on. So her feet are on the clutch and the brake? Good News.
In the bottom picture the driver is looking away and no brake lights on so where are her feet (and attention). Feet probably on the clutch and accelerator & attention eleswhere – ready to go!
Remember to look for the clues. Sometimes it is the smallest detail that can make the biggest difference. From: http://ift.tt/1hd7ojD
Related posts: