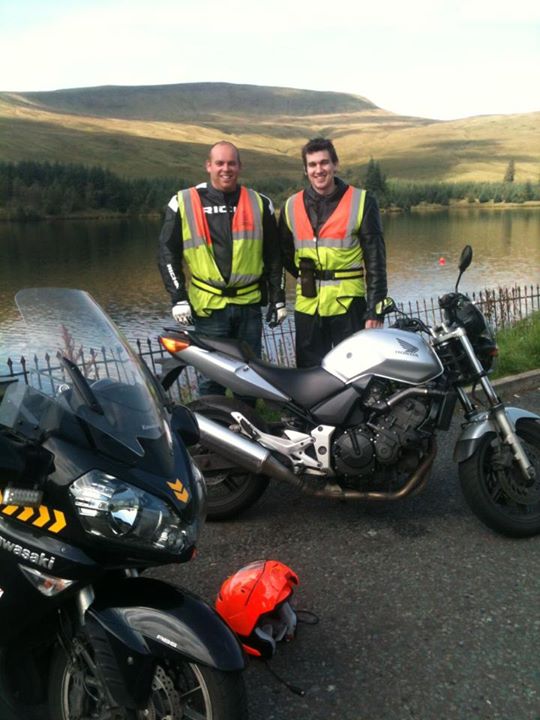 Sunshine in Merrhyr Today.
Taking a break in the Brecon Beacons during their training today.
Anthony who was enjoying his first full day on our 600 (officially that is…. He's got an ER6 at home). And on the right is Nicky who went on to pass his Mod 2 bike test in Merthyr this afternoon, with just 2 minor faults. A great result for him.
Anthony is now looking forward to arranging his Mod 1 test with us, after doing his Cbt elsewhere.
Nicky is now on eBay buying a 600 cc Honda.
Well done to them for a great day. From: http://www.facebook.com/pages/p/195837770466074