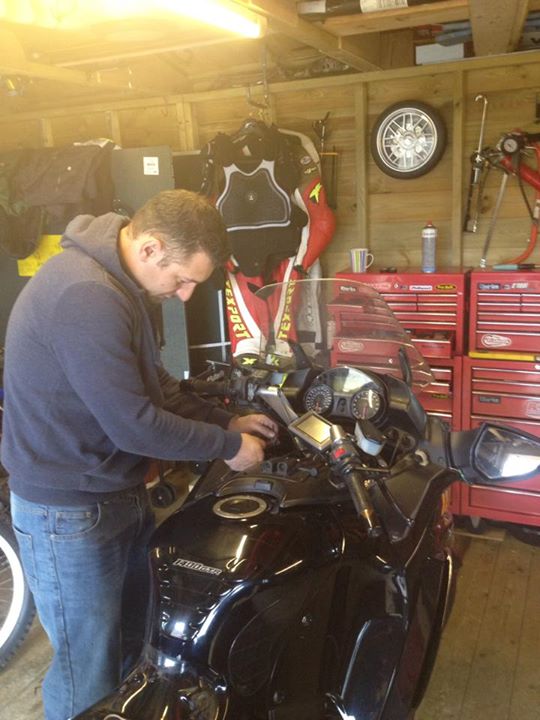 Testing, Testing, 1 2 3.
Crystal clear radio communications is an essential part of hassle free training and a legal requirement for our students. So when a few gremlins started creeping in, today we paid a very worthwhile visit to Chainspeed just north of Carmarthen.
Sam here working on my bike is a specialist in Autocom systems and also on board camera systems.
Within minutes the gremlins were found and corrected. Brilliant service and expert knowledge.
So much so we may be arranging a ride out to pay a visit, as Sam said he can do a presentation on bike to bike (or pillion) systems and the pros & cons of wired or wireless etc and he will demonstrate his stock of Drift cameras.
If you are considering riding and talking to your mates or filming your day's event then Sam is the guy to speak to.
Watch this space for details. From: http://ift.tt/1hd7ojD