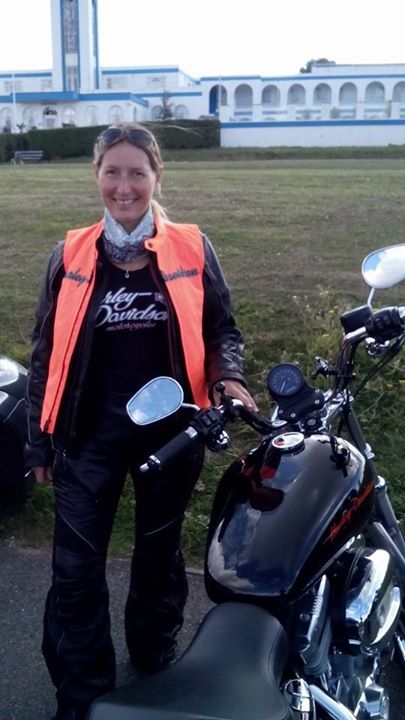 The Guernsey Girl.
This is Mandy and her very shiny Harley 883.
It's a journey of 'firsts' for her on this trip for her riding.
First off the Island.
First in the dark.
First on a motorway.
First time in Wales.
First time at 70.
First Class!
And it continues tomorrow with some twisty Welsh Mountain Roads.
A great 'first' day today. Well Done. From: http://ift.tt/1hd7ojD