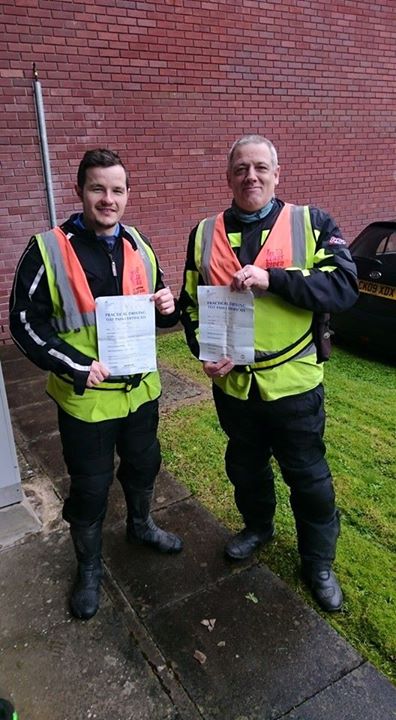 There's something in the spring water in Llandrindod Wellls!
And the water also falls out of the sky up there. An early soaking for us was well worth it as Ifan & Jason both passed their Mod 2 tests. Two great passes for them with just a couple of minor faults between them.
We'll done to you both after a challenging ride through the surface water, mountain mist and diesel spills. Nice one.
Enjoy your new bikes. From: http://ift.tt/1hd7ojD