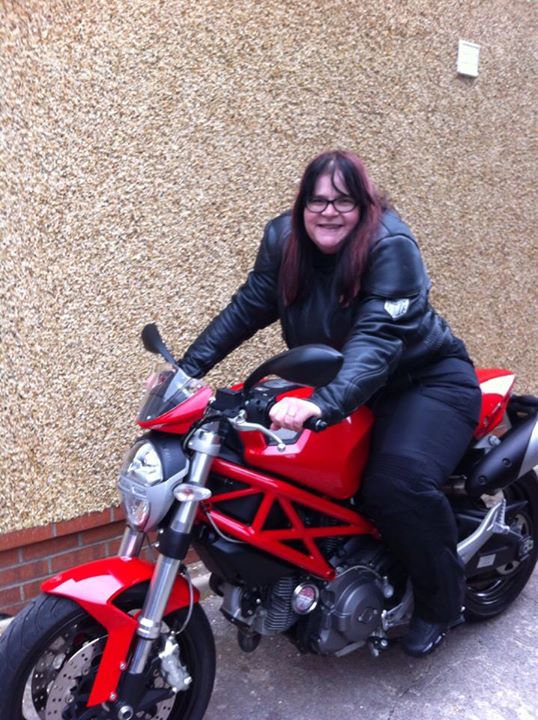 This is Wonder Woman.
Revealed here with her new bike! Mikaela was the one who took on the trials and tribulations of a car crash the day before her bike test and passed with just two minor faults last week.
Now the very proud & happy owner of a very shiny Ducati Monster.
Mikaela says "it's the only way to travel"…. Now where did she hear that?? Well done. From: http://ift.tt/1hd7ojD