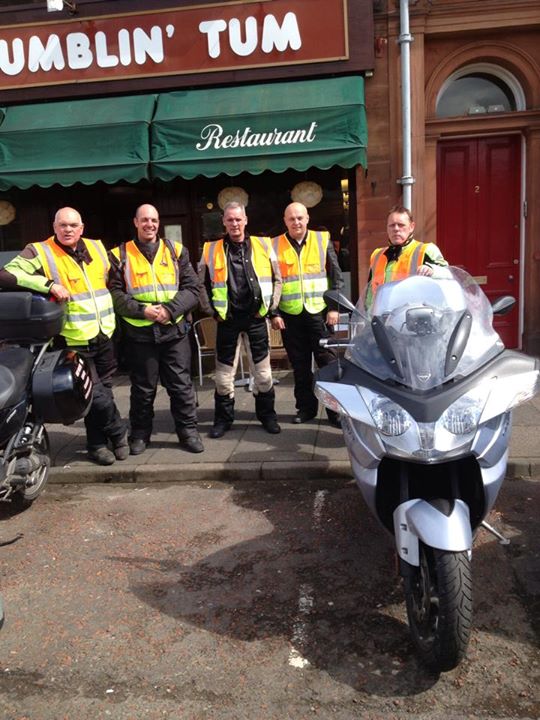 Two for one.
The instructors on our 3 Countries Advanced Course taking a break at the Rumblin Tums Cafe in Moffatt in the Scottish Borders.
With our team consisting of three RoSPA Examiners & two also being Assessors for The Enhanced Rider Scheme, the students were able to be assessed under both schemes on the course, gaining a "pass" under for each discipline.
We are careful to ensure that they they didn't examine a student they had been training on the course to maintain the integrity and true value of the testing system.
We are hoping to be able to also include an IAM Test on future courses but it wasn't possible for this one.
Get your name on the list for the next one. From: http://ift.tt/1hd7ojD