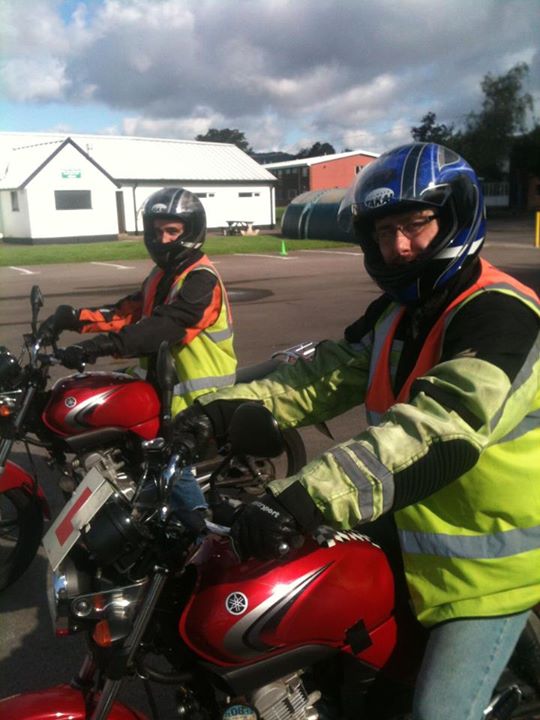 Two New Bikers got the Bug.
Matt & Dan enjoying a respite between the rainy days to do their Cbt on Sunday.
It was so dry I had to use the hose pipe for the Emergency Stops in the wet! And then the storm clouds gathered!
A good day for them. Matt is going to get a 125 on the road and Dan will be back in for the next stage of his training soon.
Well done to them both. From: http://www.facebook.com/pages/p/195837770466074